Featured Perfumes
Explore our fragrance collection 
Spicebomb Infrared 90ml edt M

Good Girl 80ml edp 3pc gift set

Beautiful 75ml edp
PERFUMES OF THE MONTH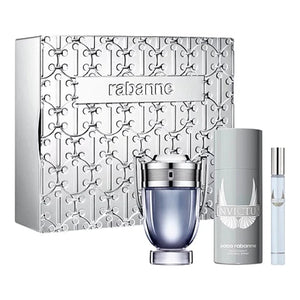 Invictus 100ml edt 3pc Gift Set
Paco Rabanne Invictus 100ml EDT 3pc Gift Set is the epitome of the best men's cologne, seamlessly blending strength and sensuality. This formidable fragrance, encased in a sleek 100ml bottle, introduces itself with lively top notes of grapefruit and marine accord, crafting a fresh and dynamic allure.
The heart reveals aromatic bay leaf and jasmine, infusing a hint of sophistication. The base notes of guaiac wood, oakmoss, and patchouli establish a warm and enduring foundation. Presented in a chic gift set, this fragrance transcends mere scent, evolving into a statement – a symbol of victory and masculine prowess. Discover the best fragrances for men with Invictus.
Buy Now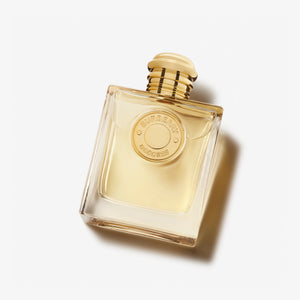 Burberry Goddess 100ml edp
Burberry Goddess is a captivating fragrance for women. It opens with distinct top notes of vanilla, lavender, cacao, and ginger, creating an intriguing impression. Lavender adds freshness, while cacao and ginger bring warmth and depth. In the heart of the scent, vanilla caviar takes the spotlight, infusing luxury and decadence. This note is intense, sweet, and associated with luxury. 
As the fragrance dries, vanilla forms a sensual and long-lasting base note, providing a creamy foundation. Burberry Goddess is an alluring fragrance that blends aromatic freshness with luxurious vanilla sweetness, perfect for those who appreciate opulent and unique scents. 
Buy Now
For Women
From all time classics, favourites, best sellers to the newly launched perfumes,
we have something for every women.
For Men
Classic brands, new icons and a range of new perfumes, we have a diverse range that is definitely going to leave it's mark on you.

Wouldn't go anywhere else to buy my fragrances, the ladies at Scents are amazing and are very willing to help find the perfect fragrance for me and answer any questions i have. Prices are also very good and have all fragrances that you would want. Would highly recommend shopping here as it's a pleasant experience.

Barbod Ahmadpour
Want the latest updates?
Subscribe to our newsletter to receive the latest news, new releases, offers and promotions on our Scents Website